Inaugurated in February 2006, the Musical Garden was President A.P.J. Abdul Kalam's initiative. It is an example of human creativity through contact between music and science. Set up in the President's Estate in an area that was earlier used as a nursery, the Musical Garden has three large water fountains that demonstrate digital electronics, electromagnetism, hydro dynamics and hydrostatics. The music is digitized and the audio system fed through computerized programme controller.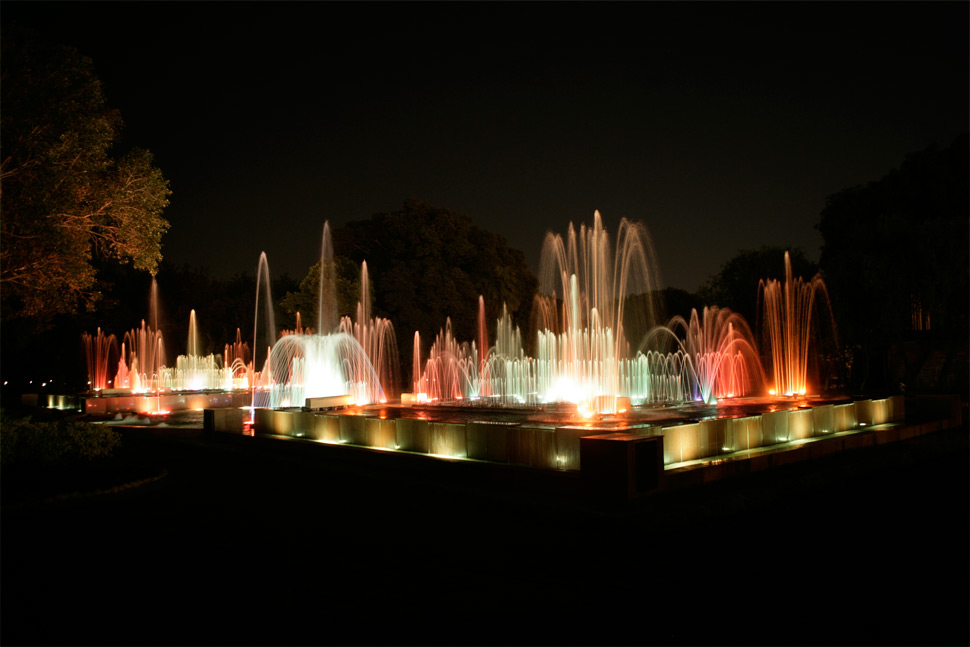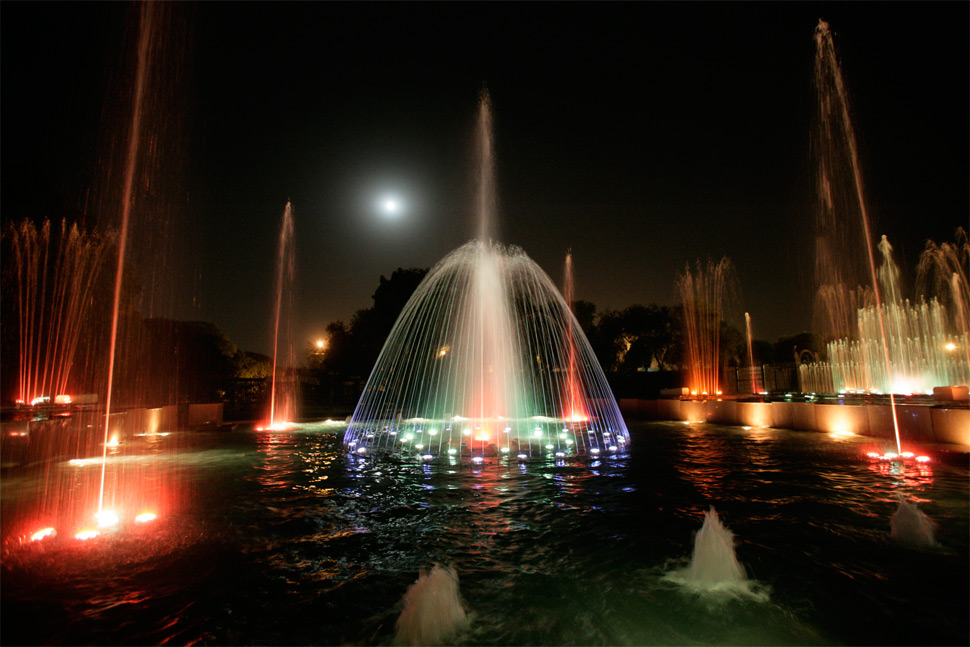 Surrounded by a tennis court, bio-diversity park, the Bonsai Garden and the Herbal Garden on all sides, this Musical Garden provides liveliness to the area by breaking its tranquility. One can often spot the national bird enjoying in the premises of this garden. The musical fountains perfectly synchronize with classical tunes of shehnai, veena and patriotic songs like Vande Mataram. The scintillating lights with a range of colours from white to red make the whole experience magical.
The Musical Garden of Rashtrapati Bhavan has witnessed an enthralling performance by Pandit Shiv Kumar Sharma wherein the fountains danced to the notes of his santoor recital. Banyan trees in this garden provide a natural boundary from the adjoining Herbal Garden.