The Tuscan pillars of the Forecourt are a reminder of stateliness, grandeur and symmetry of the architecture of Rashtrapati Bhavan. These twenty strong pillars rest on the front verandah of the Rashtrapati Bhavan, twelve in front while eight behind them. They are influenced by the Tuscan order of architecture of the renaissance period.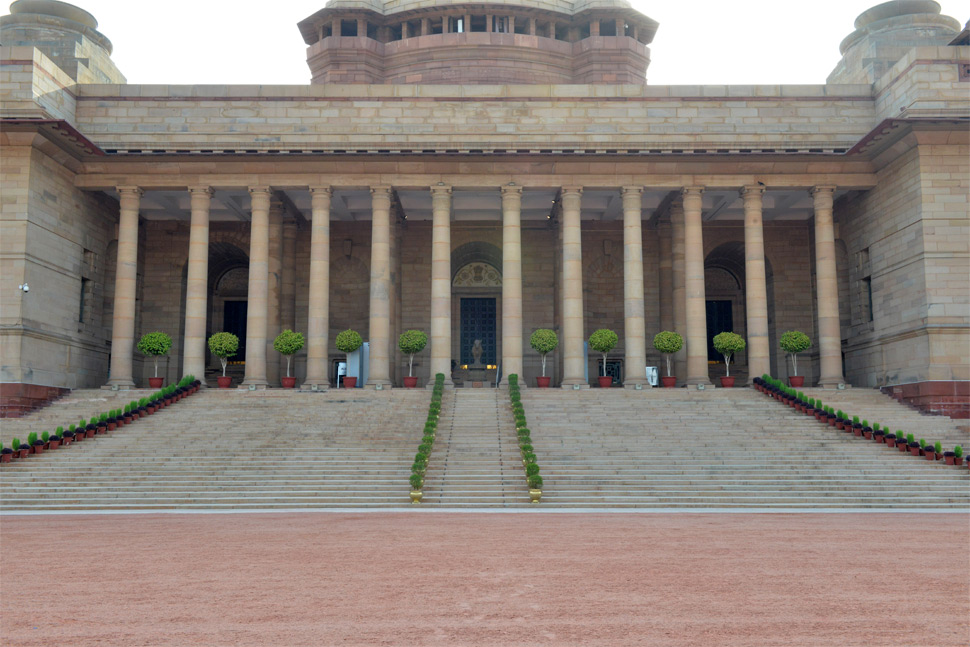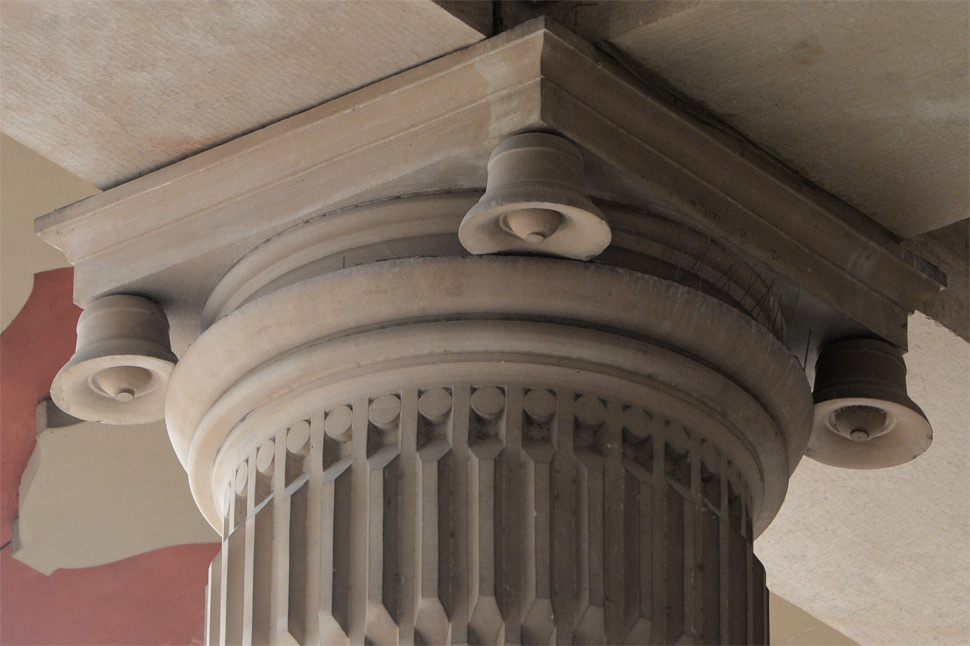 Made of sandstone, these pillars showcase Lutyens' Indo-classical fusion architecture as they rise up to temple bells that have been carved on the top four corners of each pillar. This style of fusion architecture was sometimes referred to as the "Delhi Order". The temple bell is said to be inspired by the Moodbidri temple of Karnataka.
The giant columns are visible from the Rajpath, the erstwhile King's Way, as one approaches Rashtrapati Bhavan from India Gate. They are, however lost sight of at the Vijay Chowk. Rashtrapati Bhavan has a total of 227 such columns.