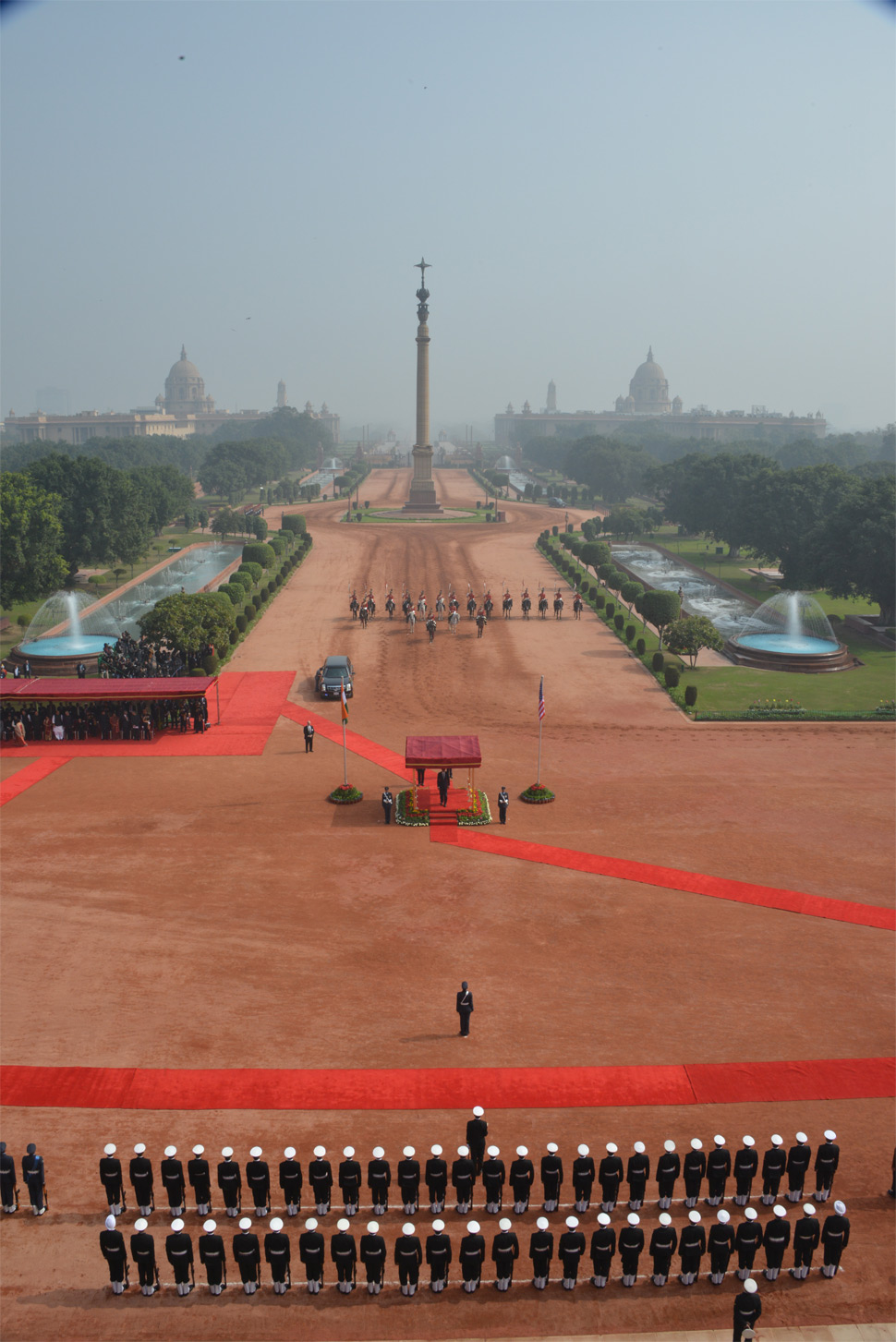 The Choice of sandstones, pink and cream that were erstwhile put to use by the Great Mughals and Rajputs respectively, beautifully sync with Delhi's climate. Upholding the belief that architecture must be constructive and expressive, he once famously said, "Climate is the architect's colour."
The main gates of Rashtrapati Bhavan open to a stately path, called the Forecourt that leads to the main building. The drive up to the T shaped Forecourt, is lined with trees and water channels making it a beauteous sight. One can often spot the national bird enjoying the serenity of the presidential palace.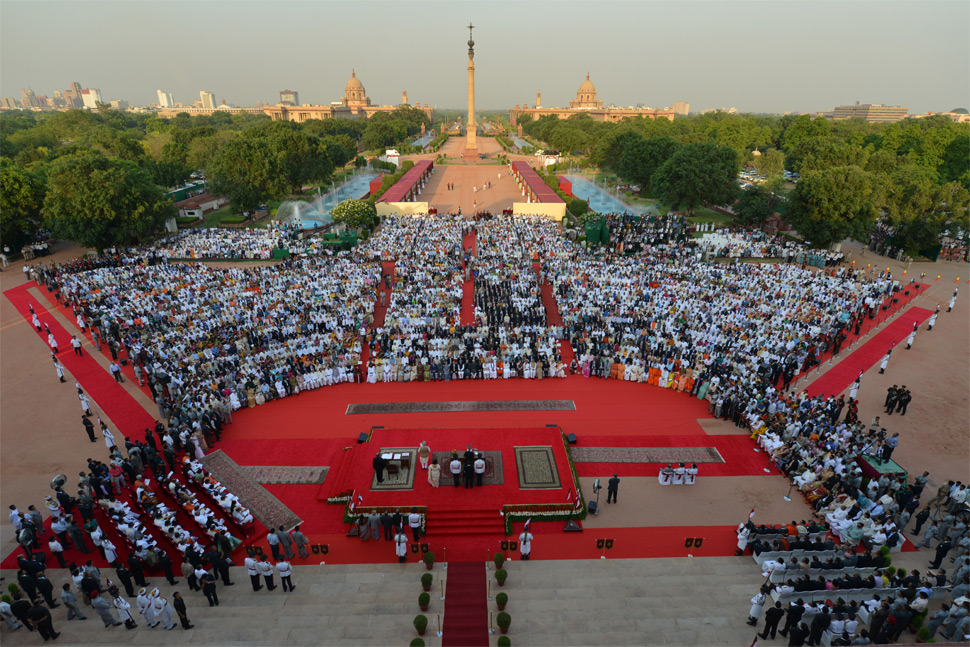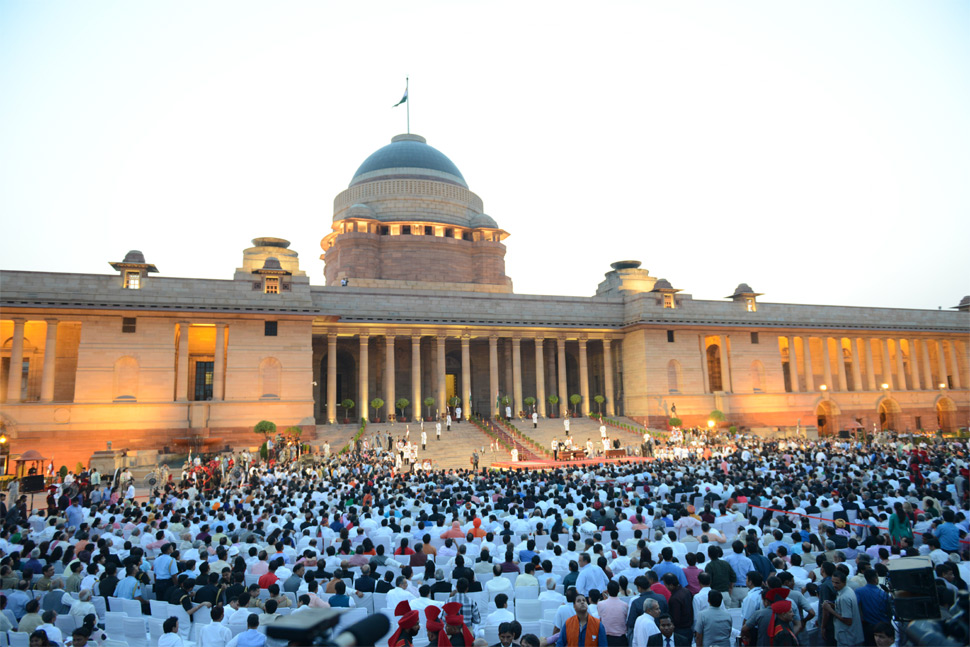 The Forecourt is used for the ceremonial reception of visiting Heads of State & Heads of Government as also for the Change of Guard ceremony. It was also used in May 2014 to host the swearing in ceremony of Prime Minister Narendra Modi and his Council of Ministers. Attended by thousands of guests, including Heads of State of various countries, the Rashtrapati Bhavan Forecourt provided for a stunning location against the setting sun for the occasion.
The horizontal spread of the Rashtrapati Bhavan, which is almost 640 feet wide, gives it a more majestic feel than its height. One can see the Indian Flag fluttering atop the Central Dome of the building signifying that the President is in residence. Before the year 1971, instead of the national flag, the President's own flag known as President Standard was hoisted above the dome. From the Forecourt, one can see twelve Tuscan pillars resting above the 31 stately stairs. This feature reminds us greatly of the Doric order of Greek architecture. The Rampurva Bull occupies central position on the front gallery of the Bhavan.